From the seller:
Victorian Antque camisole, bustier, white embroidery, lace, IN EXCELLENT condition, perhaps never worn, l. 16" waist 13.5" underarms 18

From Me:
Sorry for the blurry photo. This is a picture of a bust improver I took at the DAR museum a couple of years ago.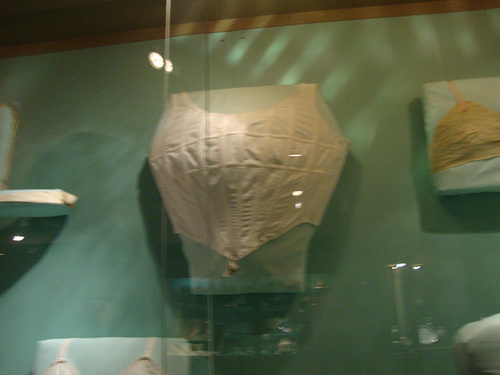 Hopefully, most people will be able to see the similar shapes. The extant one I've posted is "newer" - probably 1908 or so.